Patrycja is a lawyer, patent attorney and Partner at S&C Patent.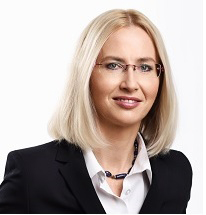 She graduated from the Faculty of Law and Administration at the University of Warsaw in 2001. Afterwards she completed Polish – Dutch Postgraduate European Studies organised by the Centre for Europe of the University of Warsaw and Maastricht University in the field of European law and EU policies and Postgraduate Intellectual Property Rights Studies at the University of Warsaw.
Patrycja gained her professional experience, among others, in the Industrial Development Agency S.A., Branch Office in Warsaw – working as a legal expert, especially in the field of state aid and intellectual property law and corporate law,  and earlier in the Office for the Competition and Consumer Protection practicing in the field of competition law. She also practised in one of the most recognised Patent Attorneys' Office in Warsaw.
She specialises in the field of industrial property law, copyright law and unfair competition law. She prepares contracts dealing with aspects of the intellectual property rights, she represents entrepreneurs in litigation before the Polish Patent Office and Office for Harmonization in the Internal Market (OHIM). She also prepares trade mark and design applications to the Polish Patent Office  and Community trade marks and designs applications to OHIM, as well as conducts trade mark examinations.
Comments are closed.