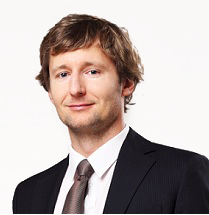 Ksawery is a M.D., patent attorney and an Partner at  S&C Patent
He is also a Senior assistant at the Public Ophthalmic Teaching Hospital of Medical University of Warsaw, where he performs ophthalmic glaucoma and cataract surgeries. He also teaches ophthalmology classes with Medical University students.
He graduated from the Medical University of Warsaw – First Faculty of Medicine and completed Intellectual Property postgraduate study at Warsaw University.
Ksawery is a member of  Polish Medical Association, Polish Ophthalmology Association and Polish Patent Attorneys Chamber. He was also a clinical trial executor of PCT 200 Corneal Tomographer in Teaching Hospital of Medical University of Warsaw.
He is an author of scientific publications on corneal topography and the use of viscoelastic substances during ophthalmic surgeries and participant of many conferences and symposiums concerning intellectual property, retinal and corneal diseases.
He is particularly interested in intellectual property aspects in medicine and drug industry.
Comments are closed.